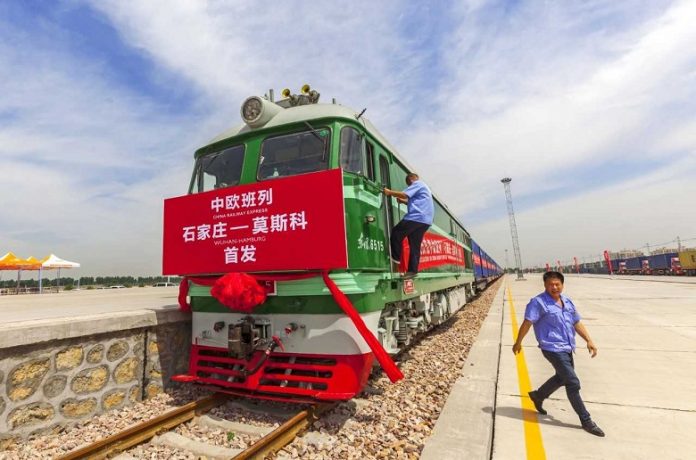 The China-Europe freight rail service network, a crucial part of the "Belt and Road Initiative", has expanded rapidly, reaching 10,000 trips.
Sunday's arrival of freight train X8044 from Hamburg, Germany at Wujiashan railway container center station in Wuhan, central China's Hubei Province, marked the 10,000th trip since its beginning of operation in March 2011.
For the past seven years, trains have rumbled along the route, taking garments, auto parts, chemicals and other Chinese goods to European consumers, while bringing back European food, machinery and equipment, as well as timber products.
As of June 30, China's freight rail services link 48 domestic cities with 42 European cities.
The China-Europe freight rail services have pushed forward China's opening-up and boosted economic and trade cooperation with countries along the Belt and Road, the China Railway Corp. said in a statement.
This year marks the fifth anniversary of the Belt and Road Initiative, a transnational network connecting Asia with Europe, Africa and beyond. Over the past five years, China's trade in goods with countries along the Belt and Road exceeded 5.5 trillion U.S. dollars. Chinese direct investment in the non-financial sectors of these countries reached 80 billion dollars during the same period.
Source: www.naftikachronika.gr