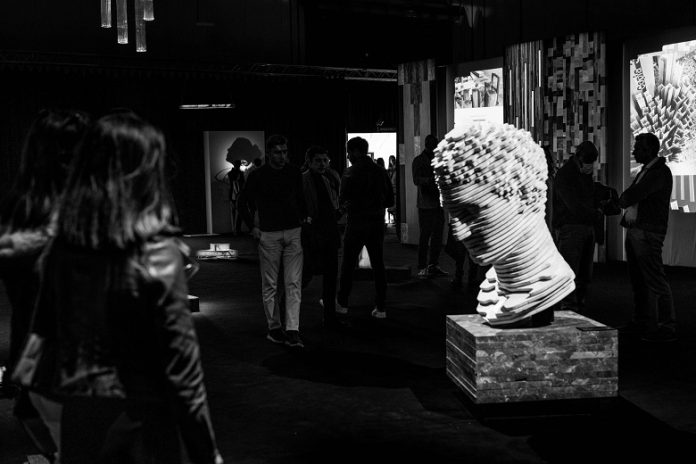 The only premium event, in Greece, for architecture and design was a huge success, with record attendance.
The unique concept and vision of The Architect Show not only upgrades year after year but seems to exceed all expectations in terms of acceptance and dynamic establishment. The fourth edition proved that The Architect Show is an innovative platform that perfectly meets the needs of the architectural community.
On 10 and 11 December, The Architect Show 2022 at the Metropolitan EXPO exhibition centre became the main gathering place for 6,000 visitors of architects, engineers, designers and manufacturers for two days of networking with 150 leading brands, information from more than 60 talks and inspiration from a total of 6 thematic, innovative installations!
The organizing company MEDEXPO S.A., satisfied by both the results and the rave reviews it received from exhibitors and visitors for this unique and innovative b2b exhibition experience for architecture and design, has already started preparations for the next edition in December 2023!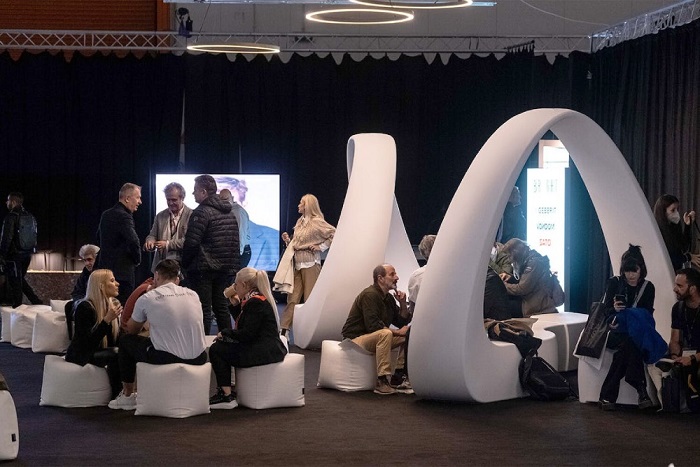 Presentation of the installation
Waste Not Want Not
The Architect Show, steadfast in its philosophy of combining contemporary innovations with an eye to the future, presented at this year's event the installation "Waste not Want not". This installation, curated by John Veikos and Anna Sbokou, dominated the event's entrance and addressed the issue of waste and how it can be used creatively to save resources while contributing to carbon footprint reduction.
A participatory project with its realization being due in large part to the contribution of al2, Electron, Eva Papadopoulou, Konstantinidis, Lithos, Machos Glass, Marmyk Iliopoulos, Metis, Novamix, Qoop Metalworks, Serpetinis, Stonetech, Veta.
Special participation of Designboom, Architonic & ArchDaily
DAAily Platforms AG (Designboom, Architonic, ArchDaily) participated in The Architect Show 2022. The highlight of the collaboration between these important digital platforms and The Architect Show was the on-site presentation for the second consecutive year of distinguished projects of Greek and international architectural firms through a curated exhibition. Specifically, the "ArchDaily Building of the Year 2022" team, in collaboration with the organizing company of The Architect show, curated a special installation/presentation of distinguished projects of Greek and international architectural firms.
This photographic installation included distinguished works of architectural offices, such as 314 Architecture Studio, Alexandros N. Tombazis and Associates | AVW Architecture, Georges Batzios Architects, b-group, Vikelas Architects, Tsolakis Architects, A_2_Architects, Aristides Dallas Architects, En Route Architects, elSTUDIO, G&A Evripiotis, G2lab, Demetrios Issaias – Tassis Papaioannou, MOLD Architects, KLab architecture + MULO creative Lab, MPLUSM Architects, Antonis Noukakis & Partners + Theano Fotiou Architects, React Architects, Sinas Architects, RS Sparch, decaARCHITECTURE, PALY architects, LASSA architects, Neiheiser Argyros, Urban Soul Project, Junya Ishigami + Associates, HANGHAR + Palma, Cecilia Puga + Paula Velasco + Alberto Moletto, Selgascano, Kengo Kuma & Associates, AIA + Barceló Balanzó Arquitectes + Gustau Gili Galfetti, Atelier Lai, O-office Architects, MVRDV, BLOCO Arquitetos + Renata Dutra Arquitetura, Open Architecture.
60 Talks on cutting-edge topics
There was also a great public interest in the programme of parallel talks. In particular, in the fourth edition of "The Architect Show", speeches and analyses of cutting-edge issues that define the future of architecture were held on a special stage. Visitors attended a rich program with more than 60 speakers from the architecture and design field.