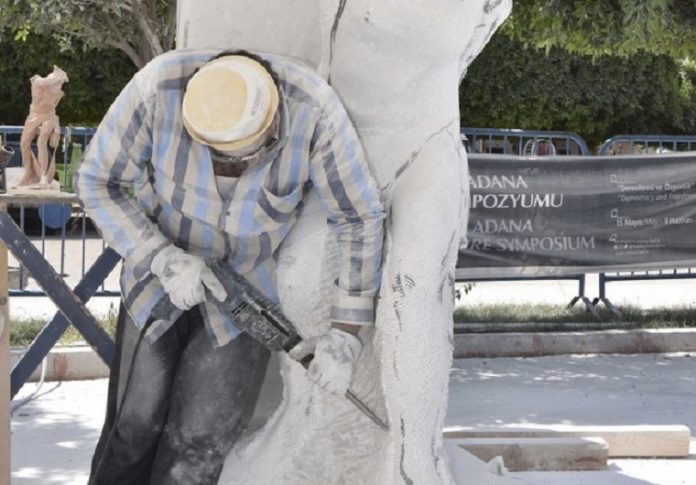 Preparations for the International Adana Sculpture Symposium, which will be organized for the fourth time this year between Oct. 15 and Nov. 5, have been completed.
According to a written statement released by Adana Metropolitan Municipality, among the 198 applications for the symposium – which will be held at Galleria Parking Area within the corporation of Çukurova, Anadolu and Mersin Universities -15 permanent and five alternative artists were accepted from 11 countries.
The artists have already been to the city for their preparations. Throughout the organization, the official ceremony that will be hosted by Adana Metropolitan Mayor Hüseyin Sözlü, sculptors will perform by working on marble and metal materials.
At the end of the symposium, artists Alan Waters (U.K.), Alex Labejof (France), Berika İpekbayrak, Evrim Çamoğlu and Kadriye İnal (Turkey), Esfandyar Moradpour, Majid Haghighi and Hussein Mollie Footman (Iran), Hiroyuki Kawakawa (Japan), Ivan Tsiskadze (Georgia), Jerome Symons (Netherlands), Nicolae Razvan Mincu (Romania), Ming-Sheng Wu (Taiwan), Petre Petrov (Bulgaria) and Ulises Jimenez (Costa Rica) will present their work to the people of Adana.
Source: www.dailysabah.com