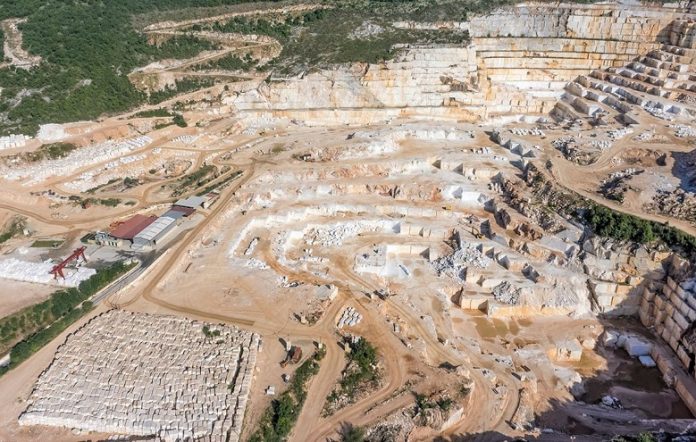 What are the IMF estimates for the course of the economy of the main importers of marble and granite?
The International Monetary Fund in its report on the outlook for the world economy (World Economic Outlook April 2021), published last April, forecasts growth of + 6% in 2021 and + 4.4% in 2022 after the recession -3.3% of 2020.
The upward revision of the forecasts for the growth of the world economy is a sign of moderate optimism due to the slow pace of vaccinations that prolongs the COVID-19 pandemic.
IMF data show that Asia, which recorded the smallest decline in GDP. with -1.5%, will lead the global recovery as growth is forecast at + 7.6% in 2021 and + 5.4% in 2022. North America (USA, Mexico, Canada, Puerto Rico) after the fall of GDP by -4.1% is projected to grow + 6.1% in 2021 and + 3.5% in 2022.
In the Table below we see the changes in GDP. between 2019 – 2020 and the forecasts for 2021 and 2022 of the main importers and exporters of marble – granite.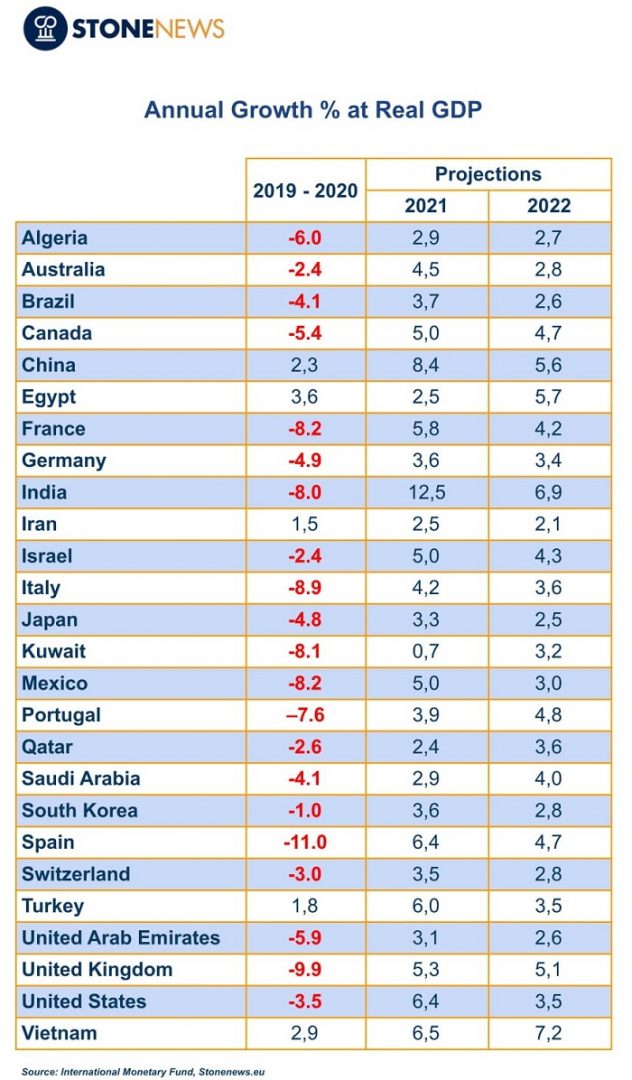 The forecasts for the economy of China are positive, the only large economy that developed in 2020, recording an increase in GDP. + 2.3%. The IMF forecasts growth of + 8.4% in 2021 and + 5.6% in 2022.
India, the second largest importer of marble blocks and slabs and the largest exporter of  granite blocks and slabs, recorded a sharp drop in GDP. by -8%. The IMF forecasts rapid growth of + 12.5% ​​for 2021 and +6.9. for 2022. However, it should be noted that since the publication of a report on 6 April, India has been the focus of the COVID-19 pandemic worldwide as cases and deaths are on the rise. This development is unfortunately very likely to affect the IMF forecasts for India.
The US, which is the largest importer of finished marble and granite products, recorded a decline in GDP. by -3.5%. An increase of + 6.4% is forecast for 2021 and 2022 + 3.5%. Apart from the USA, in the other countries that import finished marble and granite products, a large increase in GDP is forecast in 2021 and 2022 in Vietnam, France, the United Kingdom, Canada, Israel and Mexico.