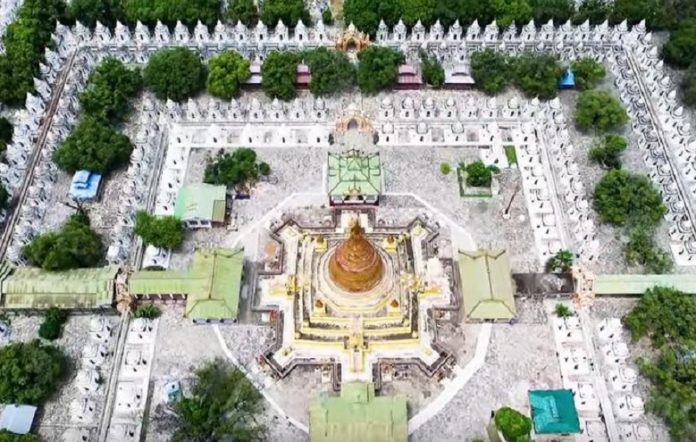 The world's largest book is in the Kudodau Pagoda in Myanmar. The book has 1,640 pages with 100 lines each and is 1.52 metres high.
The "Kuthodaw", as is its name, began being written by hundreds of monks in 1860 directly on marble. The book was originally written in gold letters, but later black ink was added to make it easier for visitors to read and, also, to prevent the letters from wearing off over the years.
The Kudodau Pagoda, built during the reign of Mindon, is situated at the foot of Mandalay Hill. Its construction was completed in 1868 and is 57 meters high.
It is an imposing structure as it is entirely gilded and consists of 730 stupas – places where Buddhist relics are kept. It is a historical and cultural legacy of future generations while attracting millions of tourists from around the globe.
Source video: Great Big Story