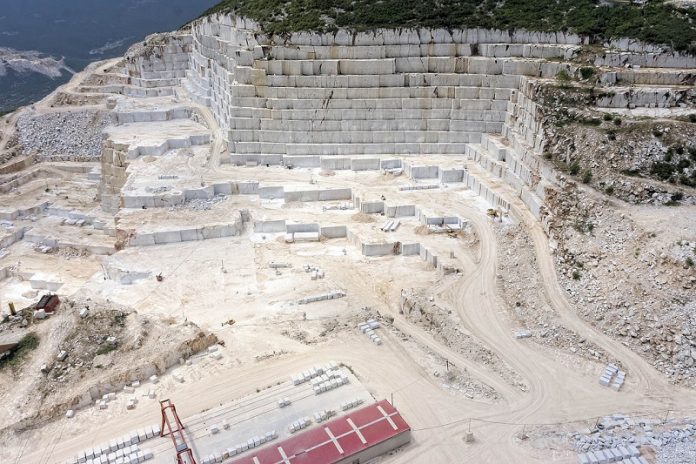 The United States of America imported US$2.614 trillion worth of goods from around the globe in 2018. From a continental perspective, 45.4% of America's total imports by value in 2018 were purchased from providers in Asia. North American trade partners supplied 25.8% of import sales to the U.S. while 21.9% worth originated from Europe.
According to worldstopexports.com, among the top 200 of America's most in-demand imported goods during 2018 were monumental and building stones/art (HTS code) with $3 billion worth. China, Turkey and Italy are the top three suppliers of finished marble products to the US. In recent years, Greece has also entered the trade game dynamically. More specifically, 2018 closed with $15.06 million value of US imports of finished marble products from Greece. But how did the first half of 2019 go? Stonenews.eu, after collecting and studying the referring statistical data from the United States Census Bureau, is presenting the growth of the US finished marble products imports value from Greece during the first half of 2019 compared to the same period of 2018.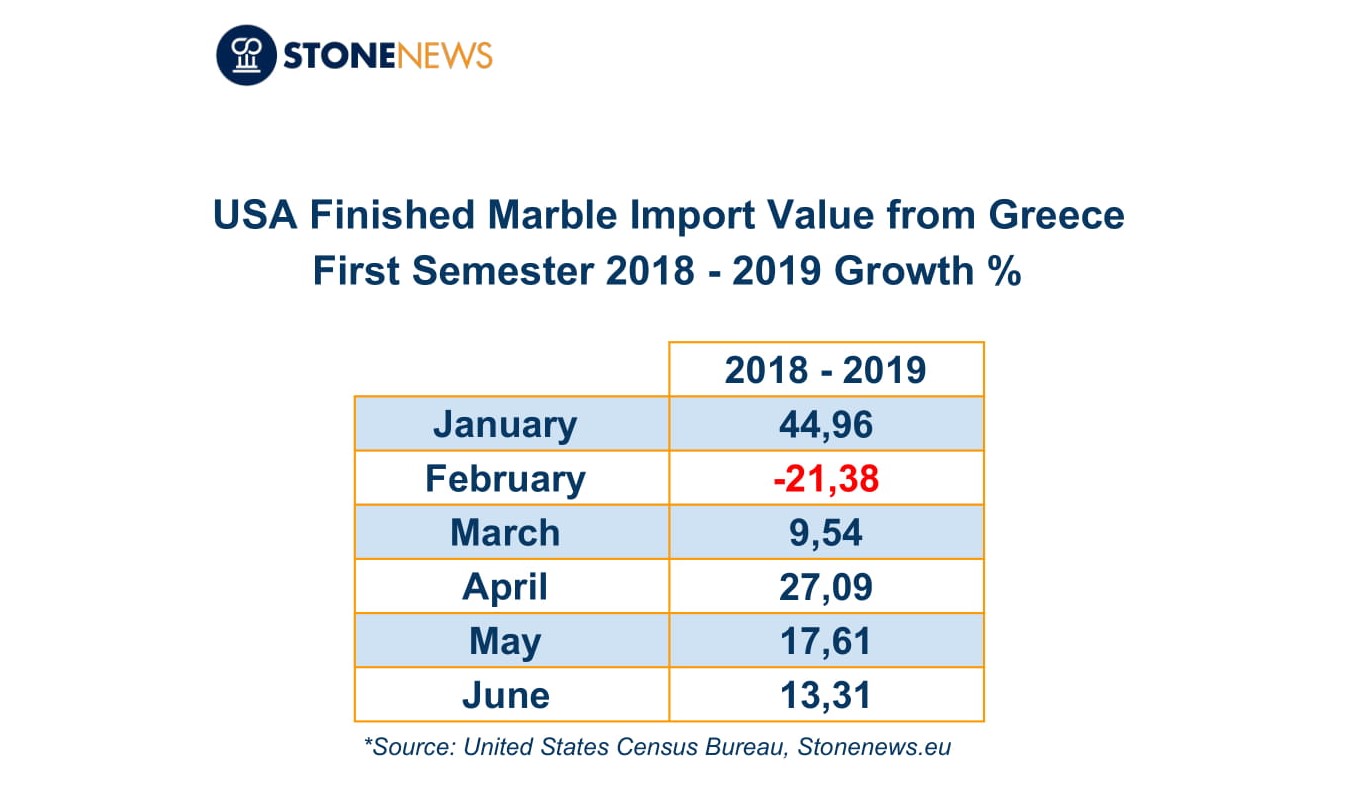 As mentioned at the table above, in five out of six months of 2019 showed there was an increase in finished marble products imports value, except February, which closed with a decrease of -21.38% compared to the same month in the previous year. January 2019 had the highest growth (44.96%) when compared to January 2018, followed by April with 27.09% growth in US finished marble products imports value from Greece.
It is worth mentioning that 92% of the total value of finished marble products imported to the US from Greece during the first half of 2019 is under 680291 HTS code.
*Due to consistent data flow, statistics may alter during the year