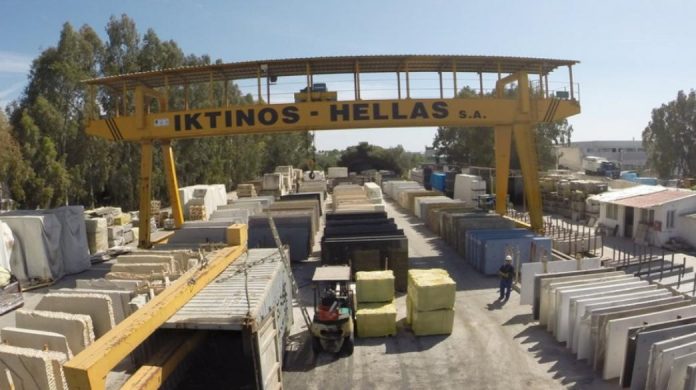 Iktinos Marmara will acquire new mechanical equipment in order to increase the productivity of its quarries. How does the company comment on its course this year and how does Iktinos see the prospects for next year.
The Extraordinary General Meeting of the shareholders of Iktinos Marble unanimously approved (quorum 69.12%) the submission of an application for inclusion of an investment plan in the aid scheme "General Entrepreneurship" in the development law 4399/2016. Specifically:
The listed company will invest 8.164 million euros in order to renew all its mechanical equipment in the Volakas quarry, in Drama, Greece, while the existing used equipment will be transferred to other quarries owned by the company in the country.
The amount of the investment will be financed by 20% by borrowing (National Bank) and by 80% through leasing (National, Alpha and Piraeus Leasing).
Iktinos Marble will benefit from the tax exemption (within the next five years) equal to 35% of the investment. The benefits that will result from this investment concern the reduction of operating costs (man-hours, energy, etc.) as well as the possibility of increasing production.
On the sidelines of the general meeting, the management of the listed company, answering relevant questions from the shareholders, noted, among other things:
This year's turnover is expected to fall by 20% to 25% due to the pandemic.
Sales are made in China, but lower than in the past. "Exhibitions are not held, many projects have stopped and the sellers do not move as there is a 14-day quarantine obligation. "We as a company are doing relatively well," as said.
No one can predict with certainty how it will develop in 2021. It will most likely be affected by the pandemic in the first half. However, when the obstacle of covid-19 is overcome, there are the conditions for clearly higher economic performance, as there are projects and demands from abroad that are left behind.
Regarding the exploitation of the property in Crete, there are discussions without having reached an agreement.
On the front of renewable energy sources, the existing wind farm operates normally, contributing to the group's results, while the listed company is on standby in order to proceed with new investments on this front.
Source: www.euro2day.gr