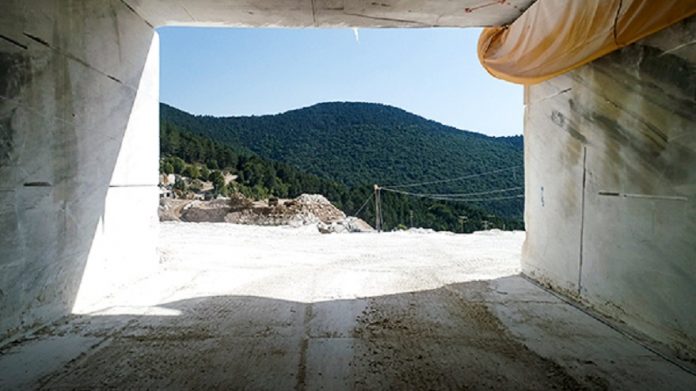 The president of the Association of Marble Companies of Macedonia-Thrace, Greece, and vice president of "Iktinos Hellas SA" Mrs. Julie Chaida spoke to Stonenews.eu about the latest developments in the field of marble, emphasizing the positive outcome of  lifting the horizontal ban regarding the exploitation of quarries in the area of Volakas, in Drama, Greece, an area known for its marble worldwide. A development that, as she said, promotes underground mining in Volakas without any intervention in the environment and at the same time companies have the opportunity to exploit more deposits.
Mrs. Chaida also referred to the importance of this development for Greek marble, and was optimistic that new decisions expected from the state, will help the industry and enhance its sustainability.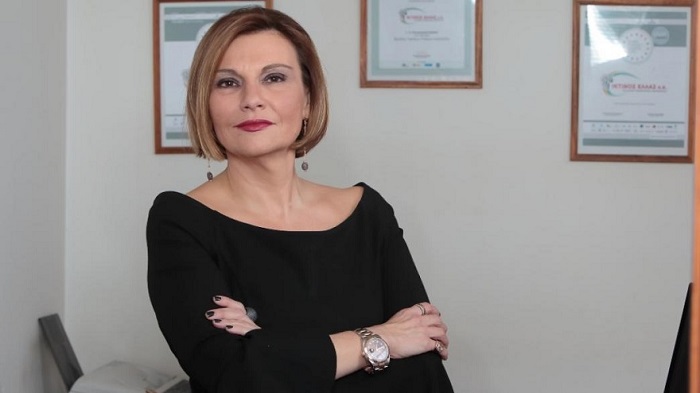 Mrs. Chaida, what is your opinion about the new decision of the ministry, which lifts the horizontal ban on the exploitation of quarries within the protected area, something that promotes underground mining?
This is a positive new, concerning the marble mining industry and especially for the quarry center of Volakas. The new Government decision on the protected area of Volakas, has amended the previous decision which provided for a horizontal ban on quarrying of the protected landscape. Remains though the protection status that exists with the NATURA decisions which do not completely prohibit quarrying.
So under certain conditions underground mining can be promoted. Underground mining is still taking place in some quarries, but some of them had reached the limit and because of the previous ban they could not proceed. Now, in these cases, underground mining will continue. The latest decisions do not change the protected area of Volakas and there will be no intervention in the environment. Marble companies are simply being able to exploit more deposits.
What does this mean for the quarry companies and the Greek marble in general?
This development concerning the protected area of Volakas is a positive step of the state and shows a practical interest in the marble industry. Until today, the Greek government had good intention towards the marble companies and now we expect it to be implemented in practice. We believe that now that the pandemic is beginning to subside and we will begin to have more positive news and other issues will be addressed. We are waiting for some decisions, which will be made soon and will help the industry, always having in mind the protection of the environment.
These latest movements create new prospects for the development of marble companies and enhance the viability of the industry as it is not enough to have the necessary mineral wealth in the region but it should be able to be exploited.