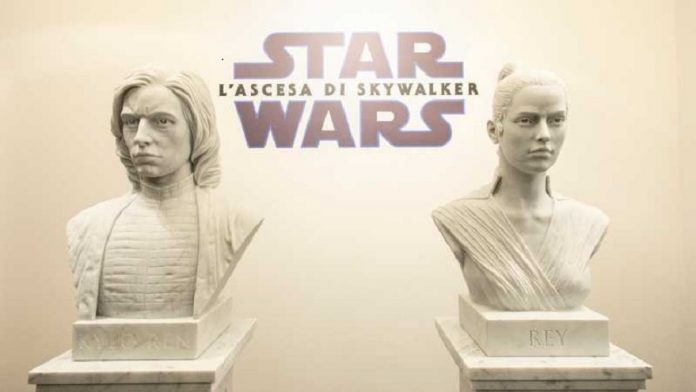 Rey and Kylo Ren, protagonists of the third stellar trilogy, are displayed at "La Clessidra Sala Blu" gallery in Rome until 29 December. They were sculpted in Carrara marble by Italian sculptors Paolo Noto and Fabrizio Lorenzani.
But why two Star Wars heroes?
The Star Wars saga incorporates the archetypes of the classic hero in theme and structure, who faces trials in a world where the distinction between good and evil is clear. Furthermore, the characters born from the mind of George Lucas follow exactly the narration of the hero's journey, at the basis of the epic and chivalric narrative. Today, they are the protagonists of contemporary mythology, they are the heroes of today's chivalric epics, they are the patriots of the universe who fight for freedom. After the exhibition, the busts will be brought to Burbank, California, at the headquarters of the Walt Disney Co.
INFO:
Place: "La Clessidra Sala Blu
Address: Via del Teatro Pace 3, Rome.
Dates: until 29 December 2019.
Ticket: free admission.
Source: uozzart.com