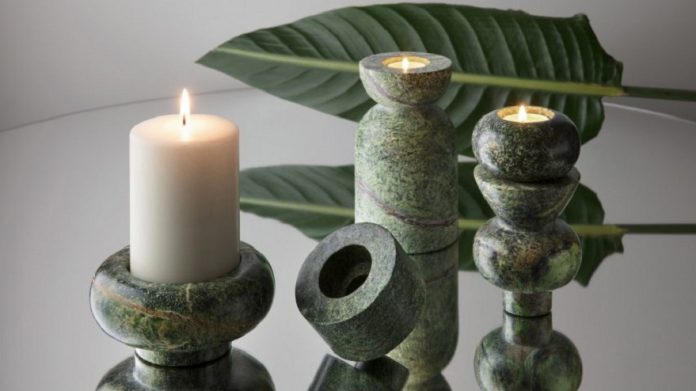 Tom Dixon has created a collection of candle holders and serving platters made from green forest marble sourced from India, called Rock.
The tableware items in the Rock collection are all made from dark green marble, which is covered in a web of irregular brown seams.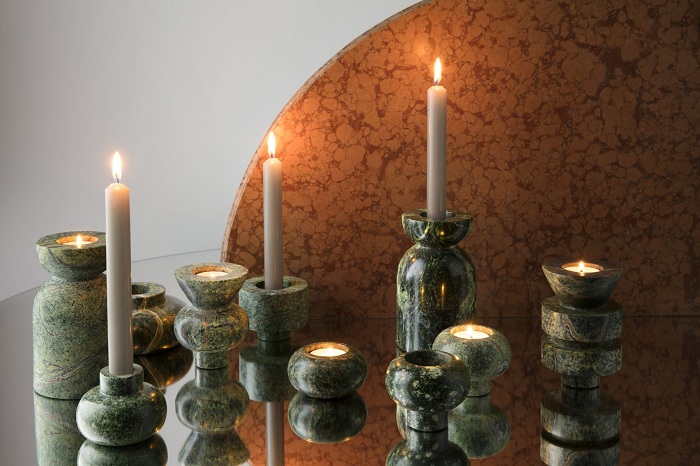 The items are described by the studio as "a collection of interactive, playful and stackable sculptures, which act as architecture for your dining table."
It includes two different sizes of stackable candleholders, three different shaped chopping boards and serving platters with grooved surfaces, and a playful dumbbell design.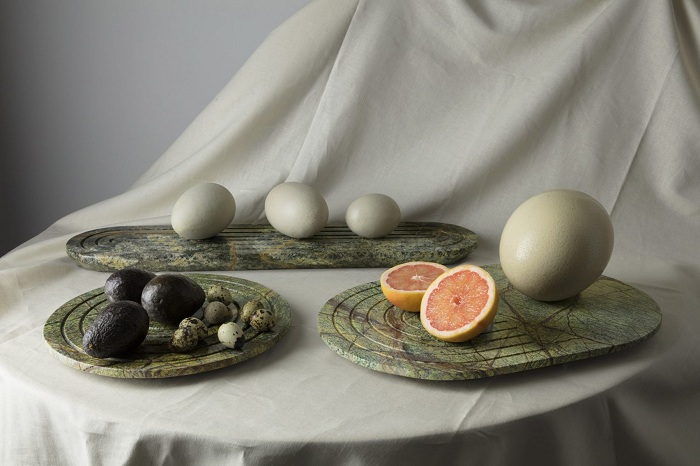 The design inspiration for the Rock collection came from Dixon's many trips to India where he observed the hand lathe workers of Rajasthan and Agra.
For this collection, he wanted to create simple shapes that could be turned by hand on the lathe and stacked together like children's building blocks, said the studio.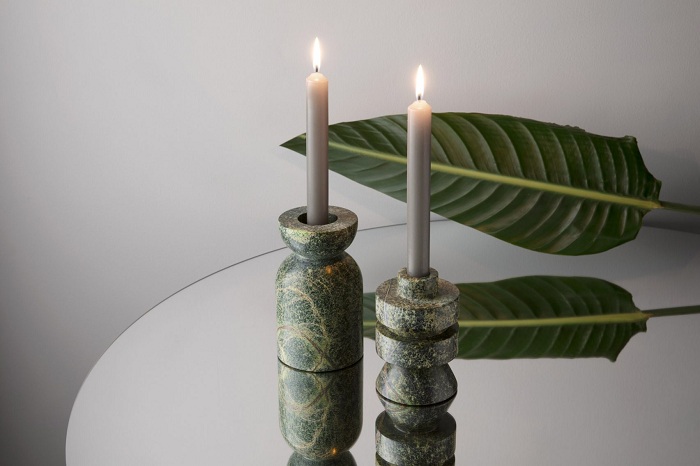 The pattern and texture of each piece in the collection is entirely unique, depending on the block of marble it was carved from.
Dixon has worked with marble on numerous occasions in the past with the studio describing his relationship with the material as a "love affair".
Source: dezeen.com