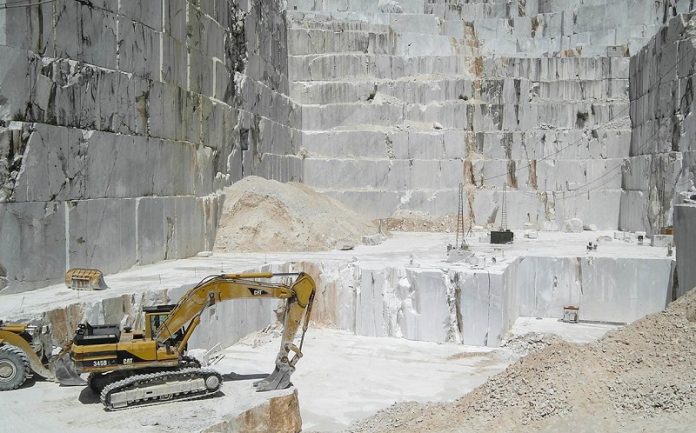 Fujian Province in southeastern China is a place that has been developed thanks to the sea and the roads that open for trade. The first automated terminal in Fujian will be built in the provincial capital, Xiamen City.
Xiamen Port Authority has revealed that China's Ministry of Transportation and Communications has given the green light to carry out this major project, which will serve Fujian Province, a major marble area of ​​the country.
The project, entitled "Pier No. 5 "will be developed in the port area of ​​Xiang 'while the berth is intended to accommodate ultra-large container ships (ULCS), with an annual throughput capacity of 910,000TEU.
The terminal will be operated by the Xiamen Port Holding group, and as it became known the berth will have a bridge crane that operates remotely in order to significantly reduce the workload of crane drivers.
The container yard will also have automated steel cranes and unmanned container trucks that can be instructed to automatically drive and pick up and unload containers at fixed locations.
The port of Xiamen is of great commercial importance, as most of the marble and granite factories are located in Fujian Province, and already a large percentage of the marble and granite imports throughout China belong to this region. In fact, of the country's total imports, the share of imports in Fujian Province increased in the first half of 2020, compared to 2019 (both in raw and processed marble) by 73.30% of China's total imports. As for granite, Fujian holds a significant share with 81.70% of China's total imports for the first half of 2020.
In tons, Fujian Province represents 1,724,332.38 tons, in processed and raw marble, out of 2,352,521.84 tons throughout China (for the first half of 2020). The share in terms of granite imports (raw and processed) is very important as 2,125,592.09 tons were imported from the region, when China's total imports in tons are 2,601,843.64 (for the first half of 2020).
The project of data and numbers is therefore of particular importance for the region and the country. "Pier No. 5 will be the first fully constructed automated dock project in Fujian Province. "Whether it is an upgrade or a new construction, the goal is to achieve automation and intelligence, increase the utility and turnover of the terminal, improve cost reduction and efficiency," said a Xiamen official. Port Holding in Container News.
So far, the Xiang'an port area has only one small container terminal serving Chinese domestic trade and is operated by medium-sized vessels from operators such as Zhonggu Shipping Group and Quanzhou Ansheng Shipping.
Construction will begin as soon as the dredging and land restoration plans around the coast are approved, although no launch date has been released.