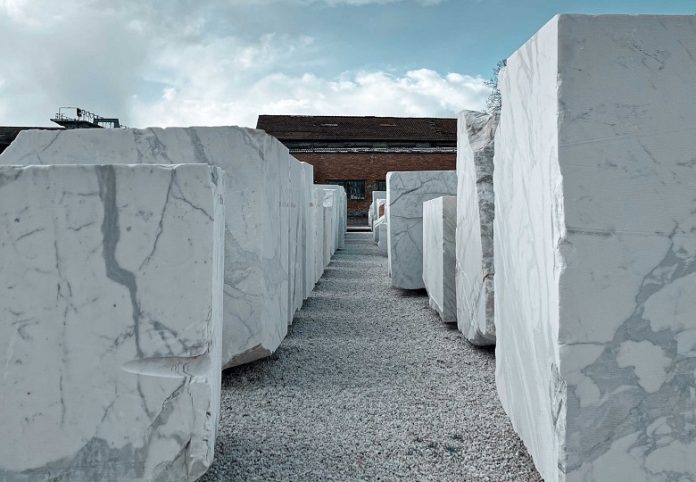 At the end of the year 2022, FUM achieved Total Revenue and Other Income of EUR 76.3 million, up 17%, compared to EUR 65.3 million recorded in the same period last year, with a significant increase in sales in the Middle East. The year 2022 closes with the best result ever for FUM in terms of both sales and profitability.
Specifically, in 2022, revenues realised in the Middle East generated extraordinary growth, +154% compared to 2021, reaching EUR 12.9 million, or 17% of total revenues for the period, once again demonstrating the growth potential of Carrara marble. As of December 31, 2022, sales in the United States grew by 22.9%, a significant increase compared to the same period in 2021, reaching EUR 7.7 million, equal to 10.2% of total sales for the period.
Revenues on the Italian market in 2022 increased by 8% compared to 2021, reaching EUR 29.4 million, or 39% of total revenues, confirming the significant recovery underway not only on international markets but also on the domestic market.
Calacatta and Statuario continue to be Franchi Umberto Marmi's leading products, accounting for over 60% of Total Revenues from the sale of blocks and slabs compared to 53% achieved in 2021.
In particular, Statuario, with Revenues of EUR 24.5 million, marks a growth of 49% compared to the results recorded in 2021, while Calacatta recorded an increase of +15% compared to 2021, reaching Revenues of EUR 20.5 million. These positive results demonstrate the soundness of the company's strategy of positioning high value-added products as an important driver of success in international markets.
Alberto Franchi, Chairman and CEO of the Company, commented: 'It is with great satisfaction that today we have approved the 2022 financial statements, which achieved record levels of sales and profitability with an Adjusted EBITDA Margin at 40.5%. The extraordinary results achieved are the result of the contribution of all areas of the company, a sign that our company is growing through a solid commercial strategy, gaining important market shares globally, and thanks to the important efficiencies made possible by our operating activities which allow us to achieve very high levels of profitability overall.
We are consolidating our presence in the main world markets, such as China and the United States, and at the same time we are expanding in new geographical areas with great interest, such as the Middle East, where significant opportunities are materialising, especially in prospective terms.
Franchi Umberto Marmi is among the first companies in the sector to have implemented a
development strategy based on ESG principles, and in 2022 we approved our first sustainability report. Over the next few years, we will continue to promote the unique and distinctive characteristics of Carrara marble with even more vigour, also in consideration of the lower environmental impact of production activities compared to other building materials.
In 2023 we will continue to develop our growth strategy by internal and external lines, with the intention of strengthening our competitive position in Italy, but especially abroad. In this framework, a few weeks ago we announced the acquisition of a 49% stake of FUM AUSTRALIA Pty Ltd, which will allow us to grow further in an interesting and evolving market.
The medium to long term outlook is very positive. Our products are chosen by leading developers of large projects in the world's major urban development areas for their beauty, sustainability, and exclusivity. Our company will continue to follow all development opportunities that arise in the near future with great attention."