HMG (Hellenic Marble Group), the group of companies of Mr. Ioannis Birros, launched its sales in 2020, achieving in the midst of a pandemic the impossible against any prediction. It more than doubled its sales, compared to the industry as a whole, which moved downwards. This impressive increase makes the group the carrier of the most promising "message" in the marble industry.
According to the commercial director of HMG, Mr. Stavros Tzanidis: "Important factors of this success were, on the one hand, the maximization of the extraction efficiency, and on the other hand, the implementation of a correct policy in the entire clientele. In the second half of 2020, the demand exceeded all expectations, creating a waiting list of customers, which extends until this year (2021), continuing its upward trend ".
For 2021, an even greater increase in the production dynamics of the group's quarries is expected, in order to satisfy the ever-increasing demand, due to which, the sales of these quantities are taken for granted. Of particular importance is Mr. Tzanidis' report on the expansion and dispersion of sales in many different countries around the world.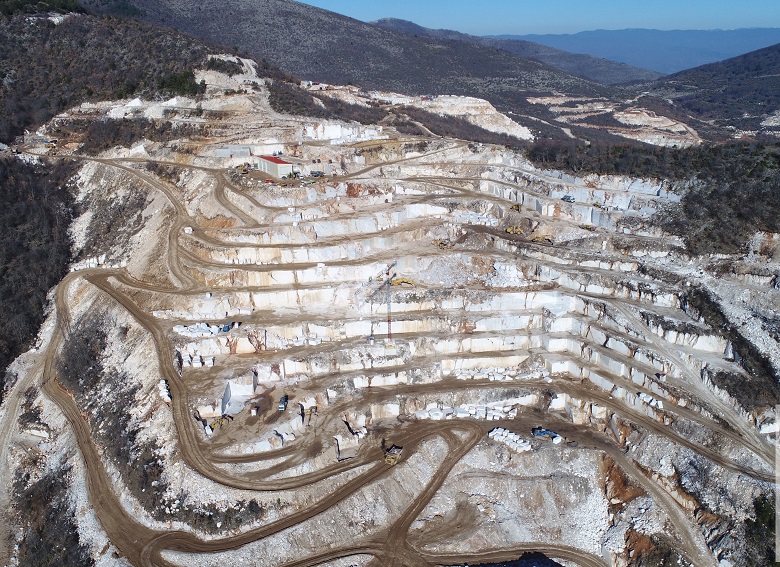 In addition, for the past six months the group has made a very important preparation, doing research and sending samples to customers, for the exploitation of a new and very promising deposit in the area of ​​"Granite" Drama, near the famous quarry of the DANAE group. Innovative mining methods were applied in this quarry, utilizing the indisputable experience and know-how of Mr. Byros, aiming at the largest possible production, in the shortest time, by minimizing the mining costs. This quarry is ready from the very first day of its operation, to produce the same quantities as the neighboring quarry of the group.
According to Mr. Tzanidis: "The sampling of the material aroused huge buying interest and led to open pre-orders from strategic customers for quantities more than double the tons that are expected to be mined."