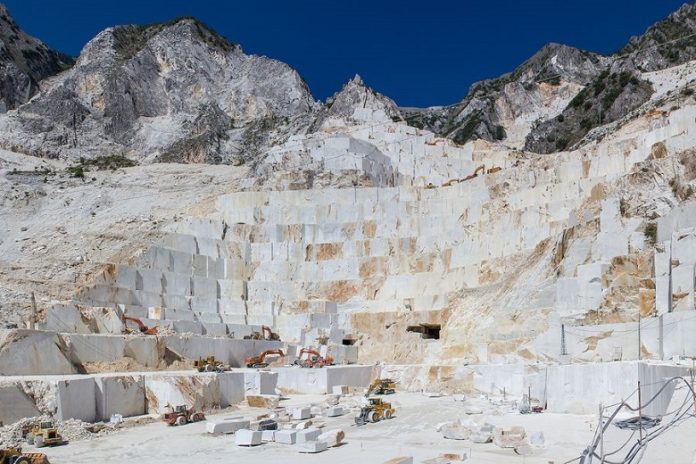 Imports of finished marble, granite products and ceramics from Japan are recovering at a slow pace. Forecasts at the beginning of the year, about stabilization of the construction sector with little growth in 2021, seem to have a positive impact on Japan's imports in the first nine months.
In the table below we see the changes (%) in the value of imports of marble, granite products and ceramics of Japan between the nine months 2020 – 2021 and between the first, second and third trimester of 2021.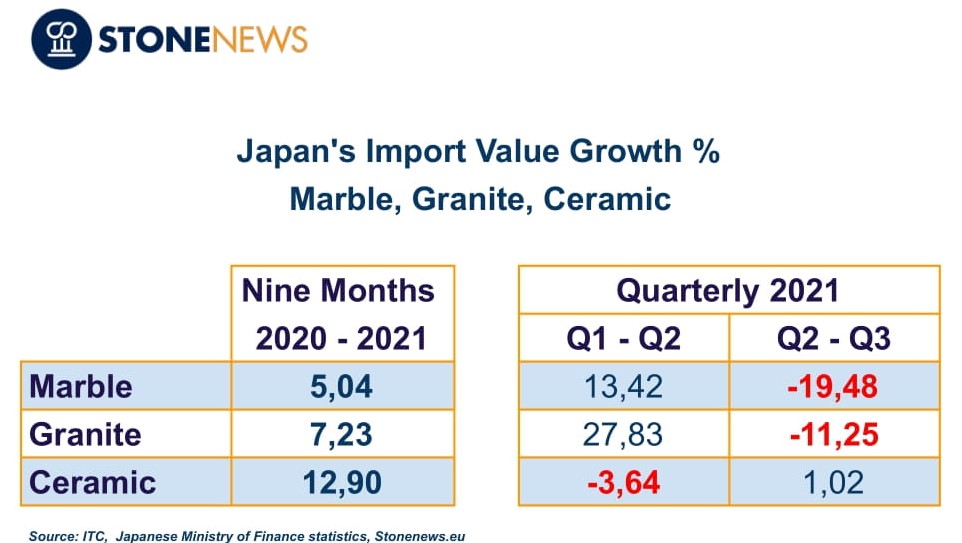 According to the Japanese government, the growth rate of the construction industry remained weak in the first two trimesters of this year. This is reflected in the table where we observe the slow recovery of imports between the nine months of 2020 – 2021. Respectively during this nine month period, new construction in Japan recorded large fluctuations which affected the flow of imports.
According to recent forecasts, the construction sector is expected to grow by 5.1% in 2021, but mainly because of investments in infrastructure projects.